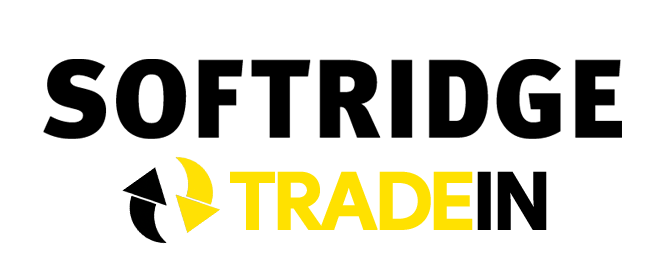 Do the SOFTRIDGE Trade-In - you have game consoles or gaming accessories that you no longer need
or games that you no longer play or have finished playing several times?
Then bring them to us in our Softridge Stores, we'd be happy to buy yours
used games, consoles and accessories in our.
All important information about the purchase can be found here at a glance!
---

How does the Trade-In at SOFTRIDGE work?



1. Bring us your used games, consoles or original accessories in one of ours
SOFTRIDGE stores over. (All products that you can sell with us are listed below)
Important: Please first inform the relevant branch by telephone.
2. We look at your games, consoles or accessories directly in our stores, we check
carefully and make sure everything is complete.
We will then make you an offer of around 20-30% of the current market value.
3. The offer will be issued to you by us as a "Softridge Voucher" or you can
Use the credit directly when making a new purchase. Important: NO cash bayout possible.
---
What are we buying?

Consoles & Handhelds
(Only with complete accessories)
PlayStation 4 / 5 | XBOX / ONE / X / Series X | Nintendo Switch / OLED model |
Nintendo DS / 3DS / 2DS (XL) | retro consoles*
(*Purchase of further consoles after consultation with the respective SOFTRIDGE Store)
Games
(Without scratches & only with original sleeve, no loose discs please)
PlayStation 4 / 5 | Xbox One / Series X | Nintendo Switch | Nintendo 3DS | retro games*
(*Purchasing from other platforms after consultation with the respective SOFTRIDGE Store)
Gaming Accessories
(Only original accessories, no 3rd party)
Xbox controllers | PlayStation controllers | Switch Joy-Cons (also individually) | switch pro controller,
WiiU Pro Controller | Wii Remote & Nunchuck | Wii Classic Controller |
GameCube Controller | N64 Controller | SNES / NES controllers.

---

If you are unsure about the trade-in, you are welcome to contact us by email: info@softridge.ch
or in the corresponding SOFTRIDGE store.